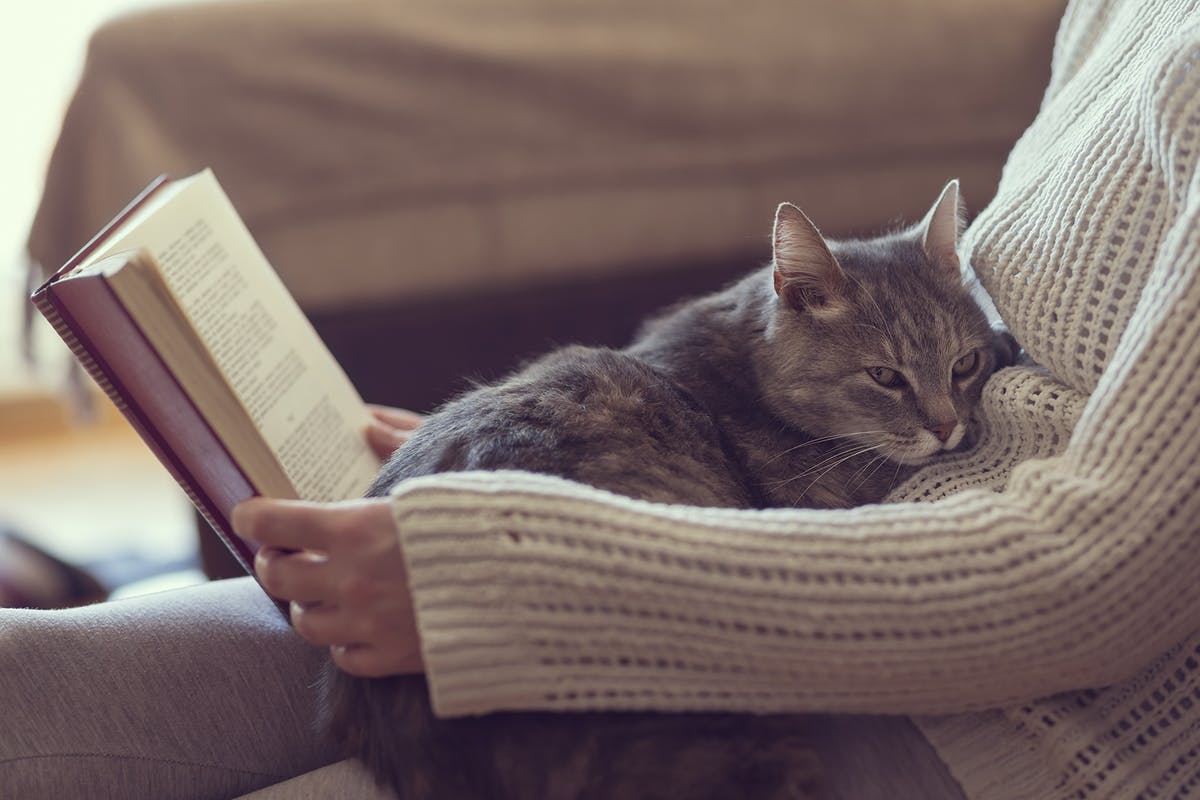 Photos by Unsplash
It's that moment when you sink into the sofa after a stressful day at work, relieved to lose yourself in a Kate Atkinson bestseller for 20 minutes. It's easing yourself under your duvet at bedtime, prising open Sarah Waters' Fingersmith, desperate to discover Sue Trinder's fate. It's those two minutes snatched with Jane Eyre while you're waiting for the kettle to boil in between Zoom meetings.
Reading a book is one of life's biggest joys, but could it also be a way of coping with the difficult times in life, from bereavement to relationship problems, and life in lockdown?
New research suggests that reading could be hugely beneficial for our mental health, with classic books written by authors such as William Shakespeare and Charles Dickens being proven to help relieve depression and chronic pain. In a 2020 study published by Oxford University Press, "challenging language" was found to send "rocket boosters" to our mind that can help boost our mental health.
The mental health benefits of reading are something that Dr Paula Byrne certainly believes in. She is an author and founder of ReLit, a charity which promotes bibliotherapy for mental health. She and her colleagues run workshops in schools, prisons and halfway houses and they host a week-long bibliotherapy summer school which is open to all.
"Bibliotherapy, quite simply, is about books as therapy. It's not meant to take the place of medicine, but it can complement it," says Dr Byrne. "It's actually a reinvention of a traditional idea. The ancient Greeks used poetry as therapy and Queen Victoria drew comfort from the works of Alfred Lord Tennyson when her husband, Prince Albert, died. 
"Books can take you to a different place. They can relax you and calm you, and they can offer wisdom, or humour, or both." 
The NHS is increasingly tuning into the benefits of literary prescriptions. Reading Well offers two things: a books-on-prescription scheme which helps people to understand and manage their mental health – all the book lists, which are non-fiction, self-help-type books, are endorsed by health professionals and supported by public libraries in England. 
Separately, the scheme also lists a range of mood-boosting fiction recommended by readers, from Gail Honeyman's Eleanor Oliphant is Completely Fine to Nancy Mitford's The Pursuit of Love. You can also sign up to a bibliotherapy service with The School of Life. For £100, you'll complete a questionnaire about your relationship with books, before having a having a one-to-one session with a bibliotherapist who will create your own unique book prescription.
In her work with ReLit, Dr Byrne often uses poetry as a way into the practice. "We focus a lot on poetry because it is short and accessible. We all lead busy lives and if you want to relax or go into a different headspace, taking time to read a poem can really slow you down," she says.
It's up to you whether you choose a piece of prose for escapism or to seek out your own experiences reflected on the page. 
"When I had a miscarriage, the only thing that comforted me was a poem written by 17th century poet, Katherine Phillips, about her own miscarriage in 1655," says Dr Byrne. "Even though her experience was centuries ago, it was a common experience that we shared. There's something incredibly comforting and cathartic about well-chosen words and language."
There's a wealth of evidence to support the idea that books can cure, console and enhance wellbeing. 
A 2013 study published in the journal Clinical Psychology & Psychotherapyinvolved 96 patients with mild depression. Those who were given a book to read saw improvement in depressive symptoms, compared with those in a control group who didn't receive bibliotherapy treatment. Another study from The New School for Social Research, New York, found that reading fiction improves something called Theory of Mind - this is essentially our ability to empathise with others and understand that other people hold different beliefs and desires to our own. 
There's even evidence that as a bookworm, you could enjoy a longer life. A 2016 study from Yale University School of Public Health found that people who read books had a 20% reduction in risk of death over 12 years, compared with non-book readers. Clocking up more years in which to devour everything on our to-read list? Sounds like a good reason to pick up a book to us…  
---
Books as a Balm: 4 Recommended Reads
Dr Byrne and Stylist readers share the tomes that have worked for them.
Bereaved: Our Game by John Le Carre (Penguin Classics)
Chosen by Amy Lewin, 38, TV production manager.
"When my dad died I picked up this book from his shelf. It was a chance to escape and it allowed me to feel in touch with Dad. I wasn't ready to read books about grief. I didn't want to read about the experience of others as I was overwhelmed by my own feelings and I looked instead to reading as a source of comfort."
Heartbroken: Sense & Sensibility, Jane Austen (Penguin Classics)
Chosen by Dr Byrne.
"Two sisters, Elinor and Marianne, both suffer from broken hearts but they have very different ways of dealing with it. Marianne cries, she doesn't eat, she paces, she can't sleep. Meanwhile, Elinor doesn't tell anyone, suffering in silence." 
Strung out: Stressed, Unstressed: Classic Poems to Ease the Mind (William Collins)
Chosen by Dr Byrne.
"A mixture of old and new classic poems, from WB Yeats to Clive James, which I chose along with GPs who have prescribed poetry for their patients."
Anxious: Oranges Are Not The Only Fruit, Jeanette Winterson (Vintage)
Chosen by Emily Lavinia, 28, blogger.
"I was 14 when I read Oranges…, around the time I began struggling with anxiety and depression. It wasn't the Pentecostal exorcisms or obstructive matriarchs I related to but the secret humour and descriptions of isolation. As a maudlin bisexual teenager convinced that the frustration of growing up would be endless, it was gratifying to read."