Photo from AMC Networks.
Sometimes an actor's relationship with a character just runs its course. Here are 11 actors who asked for their characters to be killed off. Though not all of them got their wish, spoiler alerts abound.
1. Dean Norris // "Hank Schrader" on Breaking Bad
While his character was a fan favorite, Dean Norris wanted Hank Schrader to be killed off in the middle of Breaking Bad's final season. However, since the final season was split into two parts, Norris had to stay on until the end. As a result, Norris had to turn down the opportunity to star in a sitcom pilot in order to finish filming Breaking Bad's fifth season.
"I said, 'Would it be interesting if Hank died in the first eight?'" Norris explained on CBS This Morning. "[AMC] said, 'No, we kind of need you for the last eight. We've been building that up for the last five years' ... Obviously, I'm glad that they did."
2. Harrison Ford // "Han Solo" in Star Wars
Before making Return of the Jedi, Harrison Ford expressed his interest in seeing Han Solo die during the final installment in the original Star Wars trilogy. But George Lucas disagreed with Ford, because the filmmaker "didn't think there was any future in dead Han toys." However, more than 30 years later, Ford finally got to see Han Solo's end in The Force Awakens. In a fan Q&A for Entertainment Weekly, Ford admitted that the character's death made for a better movie.
"I think it's a fitting use of the character. I've been arguing for Han Solo to die for about 30 years, not because I was tired of him or because he's boring, but his sacrifice for the other characters would lend gravitas and emotional weight."
3. Sophie Turner // "Sansa Stark" on Game of Thrones

Photo from YouTube.
Sophie Turner wants her Game of Thrones character Sansa Stark to be killed off before the series ends—because she wants her character to die in a memorable and shocking way. Considering that Game of Thrones will only be on HBO for a few more seasons, and that George R.R. Martin, the creator of the books on which it's based, has yet to complete the saga, there's a good chance that Turner might get her wish.
"I don't want to survive," Turner told The Wall Street Journal. "If you're on Game of Thrones and you don't have a cool death scene, then what's the point?"
4. Adewale Akinnuoye-Agbaje // "Mr. Eko" in Lost
Adewale Akinnuoye-Agbaje grew more and more unhappy living in Hawaii and working on Lost, and after the death of both of his parents, Akinnuoye-Agbaje wanted to return home to London as soon as possible. Executive producers Damon Lindelof and Carlton Cuse weren't happy to see him leave, but respected Akinnuoye-Agbaje's wishes and killed off his character at the beginning of season three.
"Our Mr. Eko plans very quickly derailed," Lindelof explained. "Adewale's unhappiness was almost instantaneous. On his second episode, he was expressing extreme dissatisfaction. Originally he was going to be someone who challenged Locke for the spiritual leadership of the castaways."
5. John Francis Daley // "Dr. Lance Sweets" on Bones
Although he was a series regular, John Francis Daley's Dr. Lance Sweets was killed off on Bones at the actor's request. Daley got a job directing the Vacation reboot, so instead of just leaving the story halfway through season 10, Dr. Sweets was fatally assaulted.
"The directing job was not something that I could walk away from," Daley told TVLine.com. "It was such a huge opportunity. It feels like a good next step in my career and my life; I always dreamed of being a director. So to be able to do something like this on such a huge scale—it's a huge studio movie—it's definitely not something I could turn my back on. It was a sacrifice for sure."
6. Dan Stevens // "Matthew Crawley" on Downton Abbey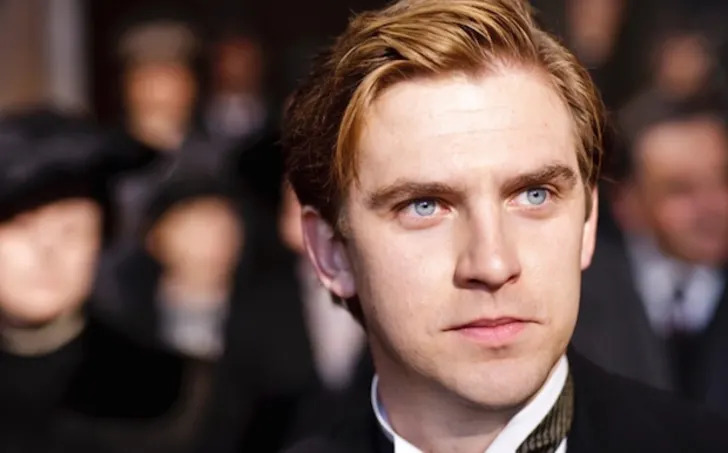 Photo from YouTube.
For three years, Dan Stevens played Matthew Crawley on Downton Abbey. But at the end of season three, Stevens wanted to pursue a career on the stage and in movies—so Crawley was killed off in a car accident.
"We were always optioned for three years," Stevens explained to The Telegraph. "And when that came up, it was a very difficult decision. But it felt like a good time to take stock, to take a moment. From a personal point of view, I wanted a chance to do other things. It is a very monopolizing job. So there is a strange sense of liberation at the same time as great sadness because I am very, very fond of the show and always will be."
7. Sigourney Weaver // "Ellen Ripley" in Alien
Alien 3 was supposed to mark the end of a trilogy with the death of Ellen Ripley. At the end of the film, Ripley sacrificed her life to save the planet from a Xenomorph. Apparently, Sigourney Weaver wanted to kill off Ripley because she didn't want to keep playing the character in movies that sounded awful.
When asked if it was her idea to kill off Ripley during a Q&A at the 2015 London Film and Comic Con, Weaver responded, "Well, yes—because I heard that Fox was gonna do Alien vs. Predator. Which really depressed me because I was very proud of the movies."
8. Isaac Hayes // "Chef" on South Park
In 2006, Isaac Hayes wanted to leave South Park after nine years of voicing Chef, as he was deeply offended with its creators, Trey Parker and Matt Stone, for criticizing Scientology. Hayes, who has been a Scientologist since 1993, asked to be let out of his contract with South Park. Chef was killed off in the season 10 premiere.
"There is a place in this world for satire, but there is a time when satire ends, and intolerance and bigotry towards religious beliefs of others begins," Hayes said in a statement. "As a civil rights activist of the past 40 years, I cannot support a show that disrespects those beliefs and practices."
9. Kal Penn // "Dr. Lawrence Kutner" on House

Photo from YouTube.
In 2009, during his stint on the medical drama House, Kal Penn took a job at the White House working with the Obama administration. In order to dedicate more time to this new political career, Penn requested that his character, Dr. Lawrence Kutner, be eliminated. The series' producers and writers obliged and Dr. Kutner committed suicide at the end of season five.
"I was incredibly honored a couple of months ago to get the opportunity to go work in the White House," Penn told Entertainment Weeklyat the time. "I got to know the president and some of the staff during the campaign and had expressed interest in working there, so I'm going to be the associate director in the White House office of public liaison."
10. T.R. Knight // "Dr. George O'Malley" on Grey's Anatomy
Although his character, Dr. George O'Malley, was a fan favorite, the actor who played him, T.R. Knight, found it increasingly difficult to work with Grey's Anatomy producer Shonda Rhimes. He stated that there was a gradual "breakdown in communication" over the years and that he became frustrated with seeing his screen time dwindle at the beginning of season five. As a result, Knight asked to be written off the TV show, and Dr. O'Malley was subsequently hit by a bus.
"My five-year experience proved to me that I could not trust any answer that was given [about the character George]," Knight explained to Entertainment Weekly. "And with respect, I'm going to leave it at that."
11. Josh Charles // "Will Gardner" on the Good Wife
In the middle of The Good Wife's fifth season, Josh Charles's character, Will Gardner, was fatally shot in the courtroom by his client. While the decision to kill off Gardner was made a year earlier, fans were shocked—and upset. In truth, it was Charles's decision; he simply decided not to return for season six after his contract was up, as he wanted to pursue other creative projects.
"I had a very short-term deal," Charles told Deadline. "It was renewed a couple of times over, and at the end of the fourth year my contract was up, and I chose not to renew. It was just a creative decision for me wanting to go and explore new stuff—in my life, in my career."
In addition, The Good Wife's creators had to issue an open letter to fans to justify his death: "And when faced with the gut punch of Josh's decision, made over a year ago, to move on to other creative endeavors, we had a major choice to make," Robert and Michelle King wrote.
Rudie Obias lives in Brooklyn, New York. He's a freelance writer interested in cinema, pop culture, science fiction, and web culture. His work can be found at ShockYa.com, UPROXX, io9, ScreenRant.com, Giantfreakinrobot.com, and, of course, Mental Floss. He is also a Co-Working Evangelist for Bat Haus Co-Working in Brooklyn.