Over one hundred and sixty years ago, Gustave Flaubert's Madame Bovary was published for the first time as a single volume—it had been serialized the year before in La Revue de Paris from October through December—and it quickly became a bestseller. Obscenity trials will do that for you! Also luminous, genre-creating novels, of course. I suppose. Though Flaubert would go on to write several more books, including the well-regarded Sentimental Education, he would never top his initial effort—Madame Bovary is universally acknowledged as Flaubert's masterpiece, and indeed as one of the greatest novels ever written. Which I probably don't have to tell you is some feat for a debut novelist. To celebrate this seminal novel, I've put together a list of debut novels that also happen to be their author's masterpieces—or at least are often considered to be such. NB: a writer must have published more than one book to be on this list—a one-hit-wonder is no doubt also a debut, but it doesn't exactly suit the spirit of the list (same goes for writers who technically published more than one book, but maybe shouldn't have—like Harper Lee). It will also skew historical, because lots of stellar young writers still have their masterpieces in them—or so we hope.
---
Gustave Flaubert, Madame Bovary
Roundly considered Flaubert's masterpiece, as well as a masterpiece of realist fiction in general. But it wasn't as though Flaubert wrote it completely from the (writerly) womb. As Benjamin Lytal noted in The New Yorker, he first completed a play entitled The Temptation of St. Anthony—which his friends promptly urged him to burn. It was, of course, eventually published after decades of work—and still, no one remembers it. Who could be expected to, what with Emma Bovary's color-shifting eyes winking balefully from the other end of the shelf?
---
Donna Tartt, The Secret History
It's true: Donna Tartt has lots of writing years left. But though I fully expect she'll put out another bestseller every decade until she dies (one can't hope for her immortality; it's tempting, but knowing her, she'd end up a Tithonian cicada, and I wouldn't wish her such an ignoble fate), it will be tough to topple The Secret History—which by the way, she published before she was 30—as her masterpiece (and my own personal forever favorite novel, if that counts for anything). On the other hand, my mother prefers The Little Friend. So I suppose we'll have to wait and see.

---
Richard Wright, Native Son
Native Son was Wright's second book, published after Uncle Tom's Children, a collection of novellas, but the story of Bigger Thomas was his first proper novel and is still his most famous work. As far as the term "masterpiece" goes, that should be self explanatory, but when James Baldwin writes "No American Negro exists who does not have his private Bigger Thomas living in his skull"—well then you kind of know.
---
Renata Adler, Speedboat
This is something of a cheat, because it's such a cult classic and because Adler published only two novels—she's equally, if not more, significant for her nonfiction and criticism. But whatever, because I love this novel, and despite the fact that Adler supposedly prefers Pitch Dark, Speedboat is both a masterpiece and hers—ask anyone.
---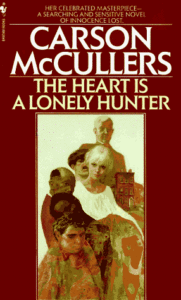 Carson McCullers, The Heart is a Lonely Hunter
McCullers was only 23 when her debut novel was published in 1940, and it was a sensational bestseller that year—since then, it's been a major touchstone of Southern Gothic literature. To be quite fair, some cite her 1946 novel The Member of the Wedding as her masterpiece, and others prefer Reflections in a Golden Eye, but this only goes to show how truly great she is—and, since those people are wrong, how truly great The Heart is a Lonely Hunter is, too.
---
Joseph Heller, Catch-22
Imagine coining a now-ubiquitous term with your debut novel. Or hell, imagine having your debut novel be consistently listed as one of the funniest novels ever written—not to mention one of the finest literary works of the 20th century. Apparently, Heller wasn't even trying to write a novel at the beginning—he thought of a few lines spontaneously, wrote about a third of it, and sent it off to publishers. $1,500 and some eight years later, it was a hit.
---
Chinua Achebe, Things Fall Apart
Achebe's Things Fall Apart was arguably the first African novel to enter the Western canon, and it's still ubiquitous in high schools all across America. It's definitely Achebe's most famous and widely read work, and Dwight Garner has officially called it the writer's masterpiece ("accessible but stinging, its layers peeling over the course of multiple readings") so I'll consider that case closed.
---
Charlotte Brontë, Jane Eyre
Perhaps it's because Jane Eyre is actually the second novel Charlotte Brontë wrote (her first attempt, The Professor, did not secure a publisher until later), but this is one of the most assured debuts I've ever read—and was erotic enough to send Victorian readers into a tizzy. (Then again, what wasn't?) Some may claimVillette as Brontë's true masterpiece, but the fact that Jane Eyre could inspire a response novel that is as much of a classic as the original text proves its enduring importance.
---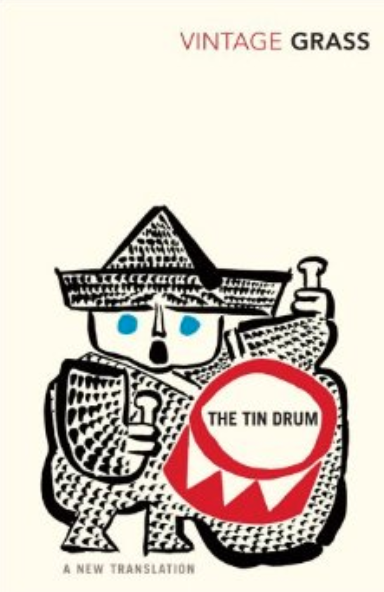 Günter Grass, The Tin Drum
The Tin Drum is by far Grass's best known work, and certainly his masterpiece—though not his only great book, as Salman Rushdie pointed out in The New Yorker: "If Grass had never written that novel, his other books were enough to earn him the accolades I was giving him, and the fact that he had written The Tin Drum as well placed him among the immortals." Upon its publication in English, the review in the New York Times cited its reception in Europe as "as a great, wonderful and comic masterpiece" but doubted very much whether American readers would appreciate it—in part because "it is very German." Well he may not be as much of a household name here as elsewhere, but we still know a masterpiece when we see it.
---
Dorothy Allison, Bastard Out of Carolina
An argument for writing what you know: Allison's semi-autobiographical debut, which at least one critic called a "world-altering masterpiece," has been an influence on countless writers since its publication in 1992. The world is better because this book is in it.
---
Emily Temple is the managing editor at Lit Hub. Her first novel, The Lightness, was published by William Morrow/HarperCollins in June 2020. You can buy it here.